Yes, yes, you've heard and seen many times over that
Scott Schuman
hosted a Holts event a few weeks back, but only recently did I get my paws on this Globe page covering the night.
Laura Serra
asks about pieces we cannot live without and Tom Sandler snapped away.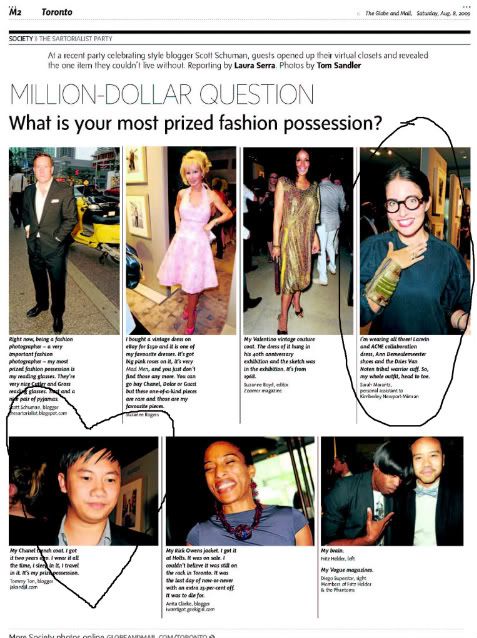 My favourites are always borrowed goods from mom, infused with love and worn in hopes of becoming more like her.
Tommy Ton
talks about his love for his Chanel trench and it's no secret that we've got mad love for him. Show your support and vote for him on the DAZED BLOG awards
here
.